On Valentine's Day, it's always exciting to celebrate with your loved one by going out on the town or planning a romantic evening indoors. But, adults aren't the only ones who enjoy celebrating this love-themed holiday: teenagers are among the many age groups who get really into the spirit of Valentine's Day.
Your teen may be looking for some ideas on how he or she can safely celebrate with their boyfriend/girlfriend. If they're planning to do something to participate in this lavish holiday, you may be looking for Valentine's Day date ideas for teenage couples.
Even if this is a first date, you have so many exciting options for entertainment.
However, it's important to keep in mind that teenagers may need parental permission, have curfews, and rules surrounding their dates or outings.
Luckily, there are tons of fun ideas to choose from that will ensure an enjoyable Valentine's Day for teenage couples, while following the rules and making it easy to participate no matter what the restrictions are.
Plan A Movie  Date Night
It goes without saying that this is the classic, go-to date for Valentine's Day. Dinner and a movie is a traditional date for most generations and going to the movies is always a fun time.
Plan to see a movie you will both enjoy and head to your local movie theater for an exciting night out.
This fun approach will guarantee entertainment that will allow for engaging conversation post movie. Bonding over enjoying a movie together is a great way to guarantee a good time while keeping it simple. 
Visit Your Local Coffee Shop
Nothing says getting to know one another quite like sharing a table at a quiet coffee shop and indulging in your favorite frothy drinks. This setting is grounds for setting the tone of a quiet, intimate date where you can share secrets and really get to know one another.
This effortless date is certain to be an unforgettable one, and where you will start new memories you can look back on years later.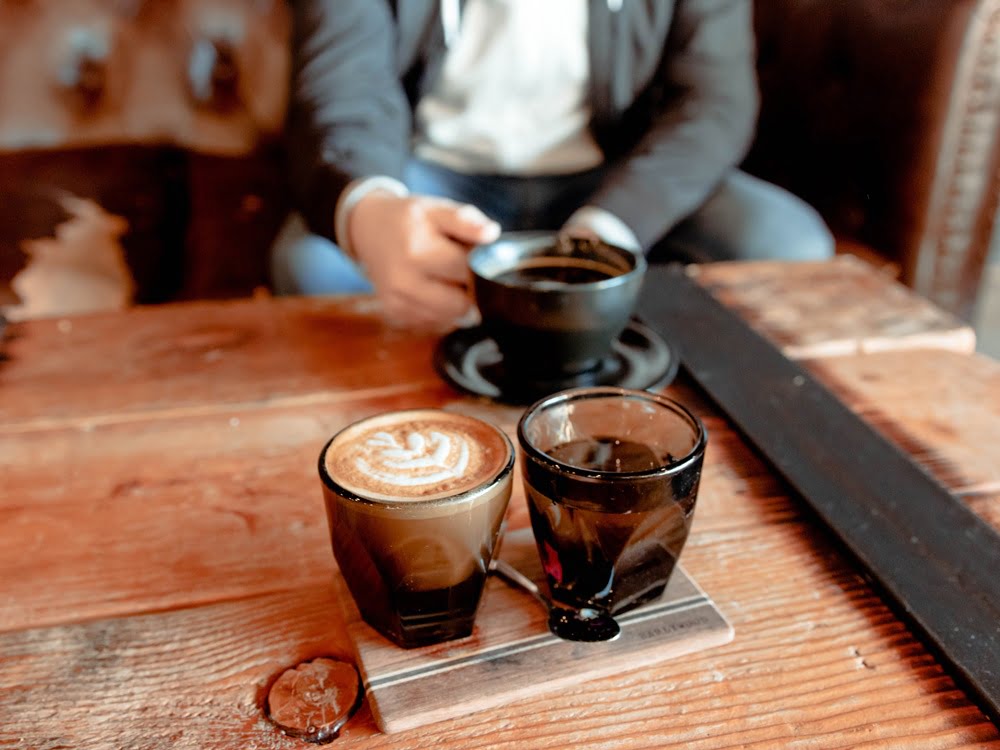 Go To A Concert
Maybe you aren't the low-key type and a quiet date is not what you had in mind. If you and your loved one are big fans of music and want to do something extra exciting, going to a concert is the perfect way to make those unforgettable memories.
The excitement of live music and being together will be the perfect way to celebrate Valentine's Day. Going to a concert on Valentine's Day means constant entertainment, and sharing your love for an artist together will become one of your favorite moments to date. Have mom or dad drop you off for a fun-filled music-inspired evening.
Go Out To Dinner
We're back to classic with a traditional dinner date. This typical date requires little planning and is pretty much a sure way to give you and your loved one a chance to enjoy good food and good company, while engaging in conversation and bonding.
Dinner dates can range from being a casual outing to being a fancy, gourmet meal. No matter where you choose to go, a dinner date always ensures the chance to get to know each other more. Having a budget still allows plenty of options if you need to go down a more frugal road. 
Have A Picnic
Sure, it's February and sometimes frigid in certain areas of the country. But, having a picnic could be outdoors or indoors. Plan a fun meal or snacks and set up a picnic area in your favorite local outdoor spot, or right in your home. This romantic gesture is a fun way to mix things up and do something different.
Picnics are fun and intimate and will guarantee to be a favorite memory in your relationship. There is something extra special about sitting on a blanket and indulging in your favorite snacks while enjoying conversation. 
Plan a Night In
As a teenager, you may not have the freedom to go out and about on a fancy date, but you can still make Valentine's Day exciting and fun. Plan a date night indoors. Line up your favorite movies, provide snacks and enjoy just spending time together as a couple. Make it more exciting by ordering your favorite takeout and simply indulge.
Valentine's Day is as special as you make it and going out is not necessary for proving to your boyfriend/girlfriend that you care. Staying in keeps the focus on each other. Go the extra mile and make it a themed night, based on your favorite series or movie.
Cook A Meal Together
Preparing a home-cooked meal together means learning new skills, and doing something as a team. This romantic way of spending the holiday is certain to bring you closer together and really put your teamwork skills to the test.
Not only will you bond over the dish you created, but you will appreciate each other more. Cooking together ensures a new experience and new memories that you can look back on and reminisce on.
Another plus is that you don't have to go anywhere to do this fun activity!
Go To A Sporting Event
One exciting way to spend Valentine's Day is by attending a sporting event together. Bond over your favorite teams and visit the local hockey or basketball game. The excitement of rooting for a team and spending quality time together is certain to make a wonderful Valentine's Day memory. It's also a fun group activity if you want to double with another couple!
Do A DIY Project
If you're a crafty couple, head to your local arts and crafts store to scope out a fun project to do together.
Creating something together ensures a beautiful memory and sentiment to keep for years to come. Whether you paint something, make a quilt, or piece together a scrapbook of memories shared together, doing a craft together is certain to be a romantic way to spend this holiday together. It might become a tradition that you can keep doing each and every year.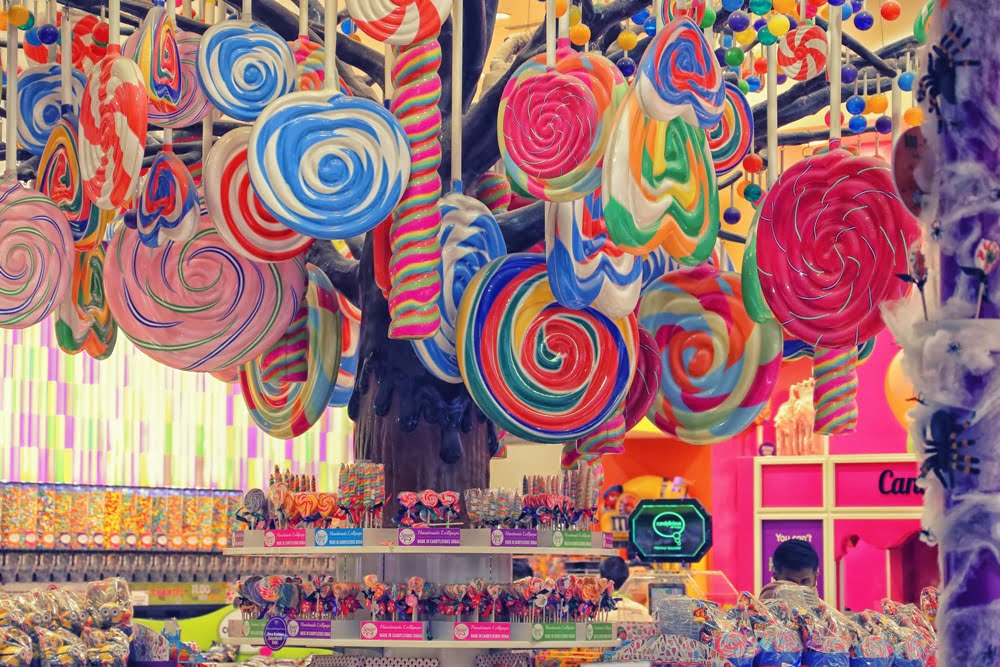 Go To The Candy Store
This one is particularly great if you're on a strict budget. What says Valentine's Day more than fulfilling that sweet tooth? Going to the candy store is always a fun outing but going together on this lovely holiday makes it that much sweeter (literally!). This is a great memory in the making and you will always remember the time you spent with your Valentine buying treats in the candy store.
Get Creative With Escape Rooms
Nowadays, one particularly popular activity is Escape Rooms. Search online for at-home escape room ideas and set up for a fun thing to participate in this Valentine's Day.
You will enjoy the new experience together and it will make you a stronger couple. There are countless ideas on the web for crafting the perfect escape room, among other indoor activities that are certain to be a challenge.
Look on Pinterest for at-home activities such as this one, and get creative with it!
Game Night
Break out the board games and get ready for an exciting night in. Board games are a great way to keep things light and full of laughter. It will keep you both busy while spending quality time together.
Such great memories are made through playing games and it would be a great way to spend your Valentines together as a couple. This is also a great first date idea, since you can really get to know each other and is also an ideal at-home activity. 
Do Something Adventurous
If you're a fan of the outdoors or love adventure, going bicycling or doing some indoor rock climbing are two great options for you to do as a teen couple.
The idea of achieving something together is an incredible, romantic way to spend this love-filled holiday.
If you don't love activities that are too physical, opt for go-karting, water slides, or something of that nature. Going on an adventure together makes the greatest memory, and can be a wonderful way to celebrate.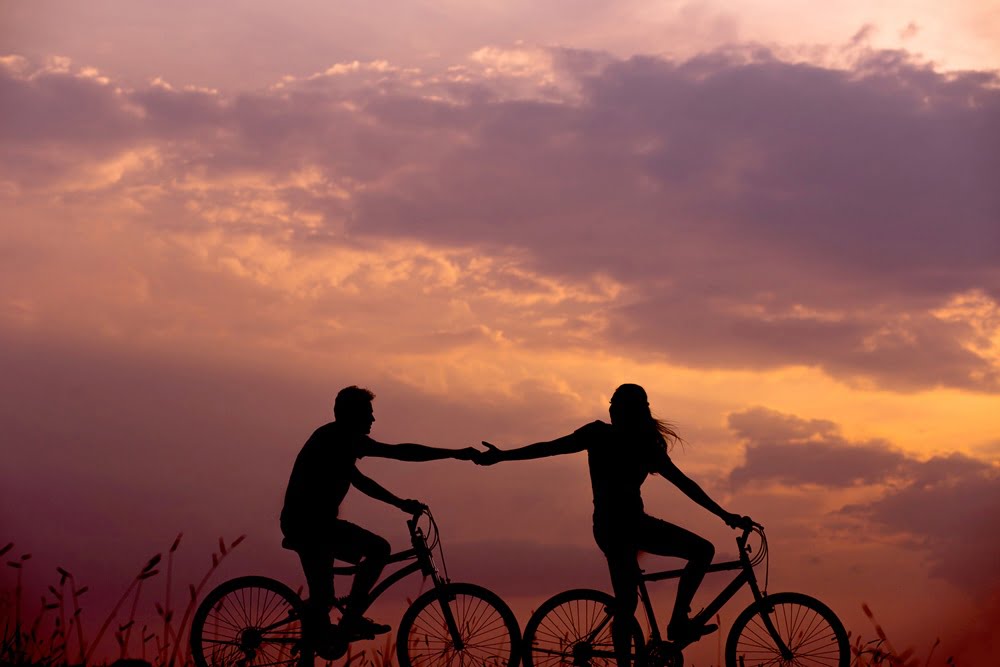 Decorate Their Locker
If neither of you have transportation and have to keep the festivities in school, decorate each other's lockers as a way to show your affection. Get creative and incorporate all of their favorite things.
You will always remember the gesture, and it will become an unforgettable memory to talk about years down the road. Not to mention, if your activities are limited, it's still a way to celebrate this love-filled holiday.  
Pack A Lunch For School
Another great activity for teen couples with no transportation or dating rules is making each other a special lunch to share in school. It's an extremely thoughtful gesture and you can enjoy this prepared meal together at your regular school lunch.
Make your boyfriend/girlfriend a special lunch you know they will love and simply indulge together. This cute activity is one that you can participate in as a teen couple, with or without rules! 
Do The Dollar Store Challenge
Set a limit for you and your partner to find a certain amount of items that will help you to create something meaningful to give the other person. Make it a fun challenge to see who can create the most interesting masterpiece with all dollar store items.
This is a fun challenge that you both will enjoy and remember each year you celebrate Valentine's Day. This might be the fun tradition you've been searching for!
Do A Drive-In Night
Similar to a typical indoor movie night but with an exciting twist! Step it up a notch and have mom and dad set up a projector and screen outdoors and sit in lawn chairs or at the back of a vehicle and enjoy a nice movie night.
Snuggle up and get comfy – movie nights are simply the best! This is the perfect way to make movie night a bit more special! If you can't manage the setup, you could also visit your local drive-in. 
Go On A Scenic Hike
Pack a camera and some snacks and go enjoy the scenic outdoors. Don't forget to snap a few selfies to remember the breathtaking outdoors you were able to embark on.
This physical activity will have you excited to adventure and to spend quality time chatting and helping each other through the hike. Be each other's biggest supporter and achieve greatness outdoors. Spending time together outdoors is a great way to celebrate Valentine's Day, and undoubtedly good for the soul. 
Have A Bonfire
Another great way to spend time in nature is to have a backyard bonfire (with mom and dad's approval of course!). Get together all the ingredients for the perfect Valentine's day s'mores and simply enjoy each other by the fire. Nothing like a fireside conversation on the most romantic day of the year! Plus you're outside and snuggling up by the fire – what could be nicer on Valentine's Day?
Play In The Snow!
If you live in the Northeast or Midwest where snow is plentiful, plan a sledding day or make a snowman together. This fun activity always makes spirits bright and you'll enjoy spending the time together crafting your perfect snowman. Make it fun and exciting with a classic snow fight if you feel daring! You could always schedule a ski day if you live by a local resort. 
Make It A Bowling Night
Another fun activity that always brings a lot of laughter and memories is bowling. It's also nearly guaranteed to get mom and dad's approval, which is a huge plus. Bowling is a great Valentine's Day idea because it's a sure thing that you'll have fun, and you can easily make it a double date as well. Slide on those bowling shoes and make it an exciting night!
Go Horseback Riding
This romantic idea is one that will certainly have the girls swooning. Girls tend to melt around furry friends and going horseback riding would be that grand gesture every teen girl dreams of. (Hello, Heartland!)
Not only do you get to bond with this gorgeous species, but horseback riding together is certainly going to become one of your favorite memories. You will have a quiet setting, nonstop conversation, and bonding over this beautiful new experience. 
Bake Together
Like cooking, but a little different. Valentine's Day has a way of bringing the sweet treats, but embarking on a mission to make them together is the perfect indoor activity to do. Not to mention, most parents will approve and even enjoy the fruits of that labor.
Look up some Valentines-themed cookies, cupcakes, and sweets on Pinterest. Choose your favorite and let the games begin! You will love creating something sweet together, especially on this love-themed holiday. 
As a teen, your options could be somewhat limited due to driving restrictions, lack of transportation, or curfews – but diving deep and planning something exciting is not impossible.
The Valentine's Day date ideas for teenage couples above give so many options to get creative, stay home, go out or just enjoy the holiday in school. No matter what you choose to do, it's safe to say that you will always find a way to celebrate this special day with your Valentine, whether it's with a simple activity or a grand gesture. One thing is for sure: spending Valentine's Day with your loved one ensures that it will be an unforgettable day. 
Why not celebrate with a special gift? Discover our selection of the best Valentines Day gift:
Save it on Pinterest for later – Valentine's Day Date Ideas for Teenage Couples: