It's almost time for that special time of year. You know the one where you exchange chocolates and gifts with your loved one. No, I'm not talking about Valentine's Day! I'm talking about Galentine's Day! 
Galentine's Day is the best day of the year! It is the day where you get to celebrate your best girlfriends. Your friends deserve to have the best Galentine's Day ever but how to celebrate Galentine's Day this year? What ideas do you have for your Galentine's Day party? 
What is Galentine's Day?
If you are a fan of Parks and Recreation then you don't need me to explain what Galentine's Day is to you.
For those of you who don't know, Galentine's Day is a holiday that gained popularity after it was featured in the popular television series Parks and Recreation. The eccentric main character Leslie Knope celebrates Galentine's Day with her favorite gal pals by treating them to brunch and buying them gifts. 
Galentine's Day falls every February 13th, the day before Valentine's Day.
Many people think of Galentine's Day as an anti-Valentine's Day but that couldn't be further from the truth. Galentine's Day is a day to celebrate all relationships no matter the status.
If you aren't familiar with Galentine's Day then you might not know of any Galentine's Day party ideas. No need to worry, this article will tell you the top 20 ideas for a Galentine's Day party.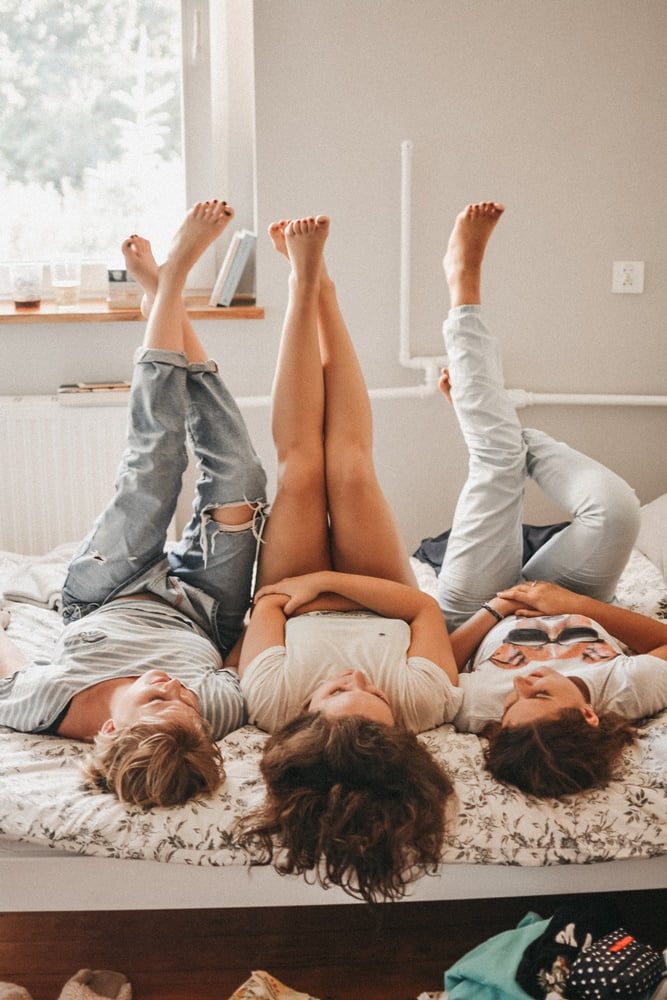 How to Celebrate Galentine's Day – Party Ideas and Activities
Spa Day
Having a spa day is the perfect Galentine's day party idea. Your friends will appreciate being pampered at an actual spa or in your home. Many spas offer packages for parties which include wine, champagne, and facials. 
You can also have your spa day at home. Have your friends come over and create your own sugar scrubs by adding granulated sugar to an oil-based product like almond oil or olive oil. Add in some drops of essential oil to the mixture for a great smelling sugar scrub. 
Wine Tasting 
Women love wine so a wine tasting trip is a great idea for a Galentine's Day party. A winery usually has other events going on in addition to a complimentary wine tasting. Some of these events include live music, food festivals, and other fun activities. All of these things combined will make for a full day of Galentine's Day fun!
The winery isn't the only place where you can have a wine-tasting Galentine's Day party. You can also have one in your very own backyard. Invite your closest friends over to sip wine and gossip about the other soccer moms. A fun idea for this party is to have a taste test where your friends need to choose which is the more expensive bottle of wine. The winner gets to take home the bottle! 
Cruise
Who said Galentine's Day needs to be just one day? What about having a Galentine's Day weekend? A great idea is to party with your gal pals on a weekend cruise this Galentine's Day. You will be able to find affordable last-minute cruises for you and your friends to go on. Cruises are the perfect trip because you get spa services, wine tasting, and music, all in one. 
Sleepover
Have an old-school nineties-style sleepover. You and your friends can wear matching pajamas and pigtails and kick the men out of the house while you relive your childhood. Braiding each other's hair, pillow fighting, and baking are just some of the fun things you can do at your sleepover.
You can even pull out your favorite board games from back in the day like Mall Madness and Mystery Date and play those while you consume your favorite snacks and drinks. It'll be just like when you were a kid, only with alcohol this time. 
Movie Marathon
Watch some friend-themed movies or television shows with your friends for Galentine's Day. An idea for a movie marathon party is to stream television shows like Friends or Golden Girls and movies such as Beaches, Bridesmaids, Mean Girls, and Now and Then. Cuddle up on the couch with your closest lady friends if you decide to go with this Galentine's Day party idea. 
Paint Nite 
Go to a Paint-Nite event or Painting with a Twist. These two events are similar, they have their customers follow along while a professional artist paints in the front of the room. Wine is served at many of these locations. For those areas that do not serve wine, they usually allow it to be brought in. 
Hibachi Backyard Party
Hibachi catering is the new and cool way to celebrate Galentine's Day. At a hibachi backyard party, the hibachi is brought to you! The chef will set up a hibachi table in your backyard, bring fresh ingredients and deliver a great show and memorable experience for you and your gal pals. 
Cook a Meal Together
Cooking brings people closer together. It is also a relaxing and fun activity to do on Galentine's Day with your friends. You can stay simple with a homemade macaroni and cheese dish or go complicated with a French duck recipe. Either way, you and your friends will have the best time cooking in the kitchen. You'll all be able to enjoy your delicious meal after with a tasty glass of wine. 
Send a Friend Lunch
A lot of women have friends that live in different parts of the country. It could be hard to celebrate Galentine's Day with your girlfriend if she lives in New York and you live in California. A great way to show her you are thinking of her this Galentine's Day is to send her lunch or coffee from her favorite local shop. Doing this would be such a great idea on Galentine's Day. Your friend will be very surprised by this generous and thoughtful gesture. 
Make a Digital Slideshow 
We live in an age where anyone can make a digital slideshow. There are so many photo apps that can help you make one and send it to your friends. Remember to include pictures of when you two were children if your friendship goes back that long. Play your favorite song in the background too. Your friend will appreciate this considerate gift. 
Road Trip 
Go on a road trip this Galentine's Day. Pack up your car with all of your favorite snacks and closest friends and go for a ride. Whether you are driving aimlessly or have a destination in mind, you and your friends will have a great time singing aloud to all of your favorite songs. 
The songs are being played on your mixed tape of course (playlist) and it's filled with every song you and your friends love to jam out to. If you decide to go to a winery, you can take a road trip there and make a weekend out of it at a bed and breakfast.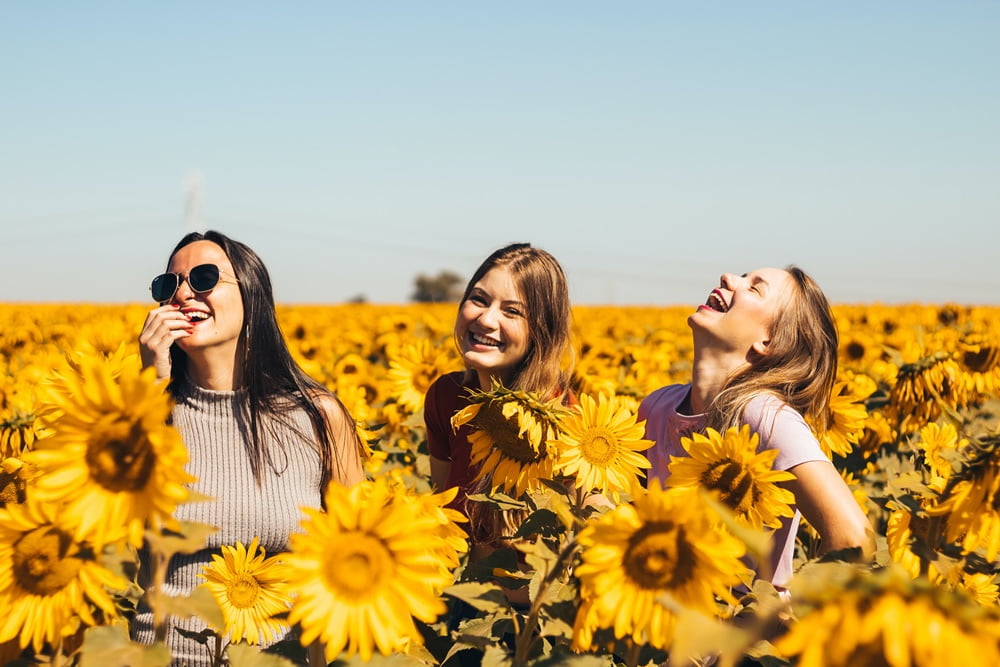 Bake-off 
Decide on a simple, yet yummy dessert and go out and buy the ingredients for you and your friends. Have a bake-off and time each other as each person tries to outdo the other by making the best dessert. Just like the television shows create scoring categories and announce a winner at the end of the night. 
Zoom Party
We live in a technological world so you might as well use it to your benefit. If many of your friends live far away like across the country or overseas, have a zoom party. You all can make the same dinner and watch the same movie. It would be like you all are in the same place. It may not be the same as being together but it is a great idea for a Galentine's Day party.
Cat Cafe
Cat Cafes are all the rage right now. At a Cat Cafe, you are able to buy coffee and snacks and eat them while playing with kittens. At most of these restaurants, the cats are available for adoption. Unless you or your friends are allergic to cats, this is a great Galentine's Day party idea. 
Beach Day 
If you live in a warm or tropical climate then a beach day is always a great idea for any party. Don't forget to pack a cooler full of ice to keep the champagne chilled during the drive. You and your friends can even picnic on the beach while drinking mimosas or bloody Mary's. 
Snow Day
On the other hand, if you live in an area that is cold and snowy on Galentine's Day, then have a snow day. Bundle up in your snowsuit and meet your girlfriends outside for a classic snow day. Make snow angels, have a snowball fight, and build an igloo.
At the end of the day, you can cuddle up to watch your favorite movie while drinking hot cocoa with an adult twist. Add in a shot of peppermint schnapps to help warm you up.
Karaoke Night 
Karaoke nights are always a great idea for any type of party. Make your karaoke party stand out by giving out gifts at the end of the night. You can make up award categories like Worst Singer, Best Singer, and Funniest Singer. You can even set a theme and have everyone sing strictly show tunes or rock music. For guaranteed laughs, have everyone sing opera music. 
Photoshoot 
Pretend you and your gal pals are models and set up a backdrop in your home. Buy backdrops and dress-up clothes and take silly pictures all night. At the end of the night, print out the pictures and give them out to your friends for the perfect Galentine's day gift. 
Shopping Trip
Treat yourself to a shopping trip accompanied by your best friends. Spend the day at the mall looking at the newest styles, buying pretzels and lemonade, and enjoying the company of your friends.
Game Night 
Have your girlfriends bring over their favorite game for another fun Galentine's Day party idea. It can be a board game, a card game, or a video game. Let your competitive side come out and enjoy the night competing with your closest friends. 
Conclusion 
Celebrating Galentine's Day does not mean you are against Valentine's Day. On Galentine's Day, you celebrate your platonic friendships with your closest girlfriends in fun and unique ways. Refer back to this article for the twenty best ways to celebrate Galentine's Day for your holiday celebration this year. Your gal pals will appreciate you for planning the perfect Galentine's Day party! 
Save it on Pinterest: