Graduation is an important milestone in one's life and such an achievement should be celebrated!
First responders chose to dedicate their lives to helping others and you want to acknowledge their calling with a unique graduation gift to mark this special occasion.
We have carefully selected the best graduation gifts for paramedics that they will love. From sentimental keepsakes to useful things, you will find the perfect gift for the graduating paramedic in your life.
Disclaimer: This post contains affiliate links, which means that if you click on any links and make a purchase, we'll get a small commission, at no cost to you.
Sentimental Graduation Gifts for Paramedics
A custom print to celebrate their graduation and the change from student to professional will make a thoughtful gift and great keepsake for the occasion. You can customize it pretty much as you want, just contact the seller with your request.
You will receive an A4 print, printed on extra glossy finished premium card stock – the frame is not included.
If the graduating paramedic in your life is a woman, you can check out the version for women here>>
T-shirts make great keepsakes of important events in one's life. Celebrate their graduation with a custom shirt made for paramedics who just finished school.
The fit is unisex and sizes from S to 3XL – you can choose from a bunch of different colors.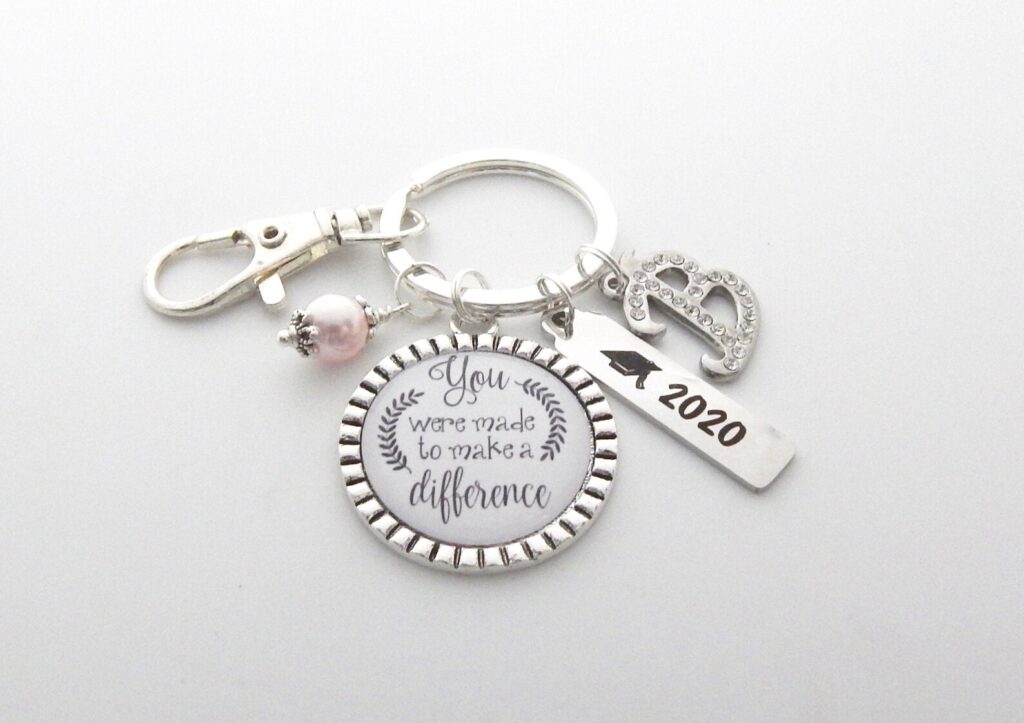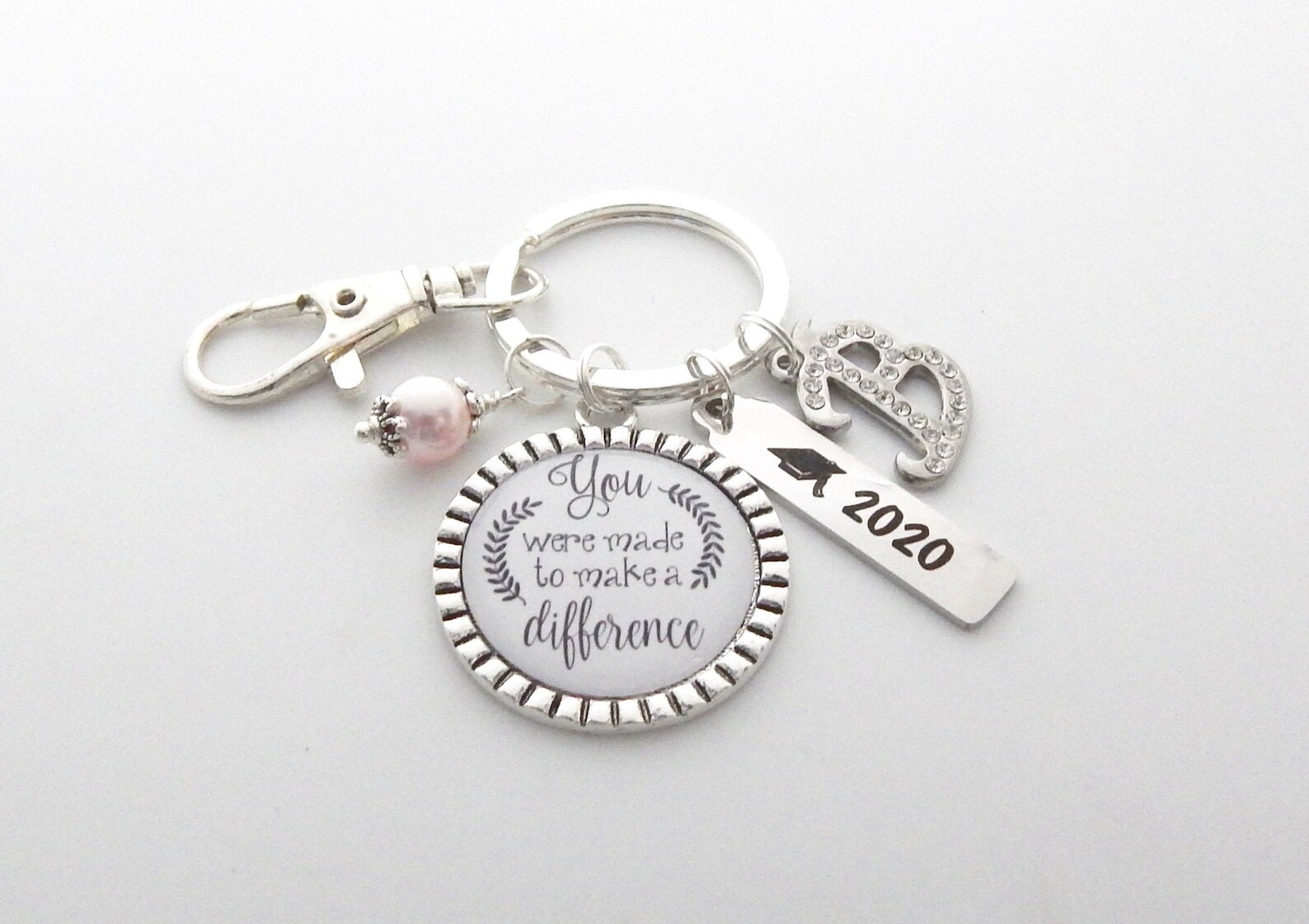 A little something to tell them how important and dedicated they are, this custom keychain will be a thoughtful graduation gift for paramedics. It will be something to encourage them when they need it and something to remember you by.
You can add their initials or their name, one of the charms reads "You Were Made to Make a Difference", and the third one is a stone.
The keychain is sturdy and made of stainless steel so it won't change color or break easily.
For someone who wears jewelry, this necklace will make a perfect graduation gift. Designed especially for new paramedics, it comes with a thoughtful message and features a stethoscope.
The length of the chain is adjustable and the necklace is made of stainless steel (so it won't fade or color her skin), it also features a Swarovski crystal.
You can also order it with a mahogany box for an extra special effect.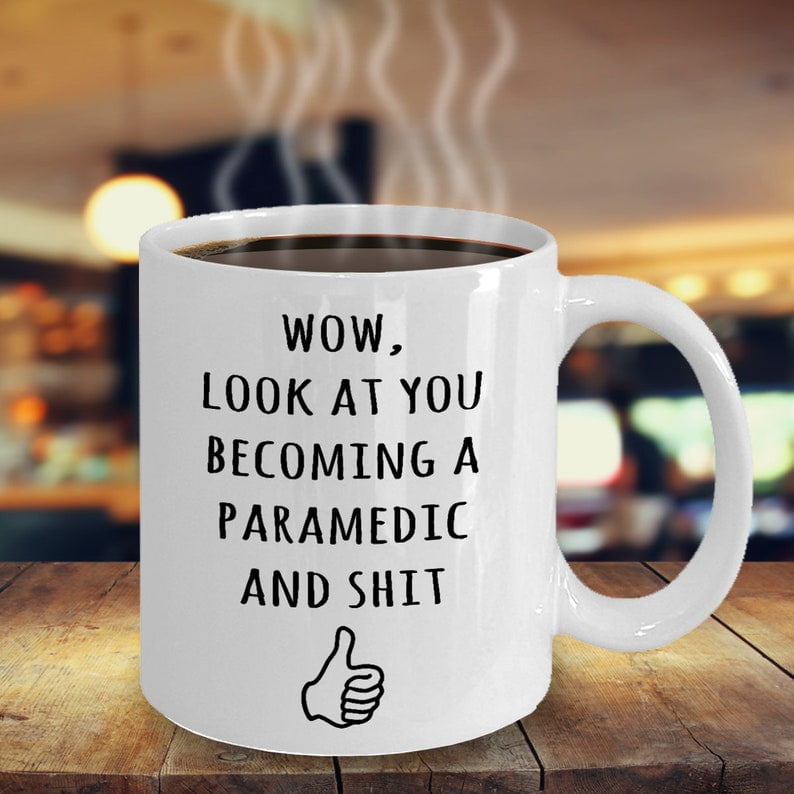 If you are looking for something fun that will make them laugh, then this mug might just be the perfect gift!
Mugs are great keepsakes of important milestones, are useful, and can be used daily. The new paramedic in your life will be reminded of you every time they sip on their coffee or tea.
This mug is printed on both sides and is dishwasher and microwave safe.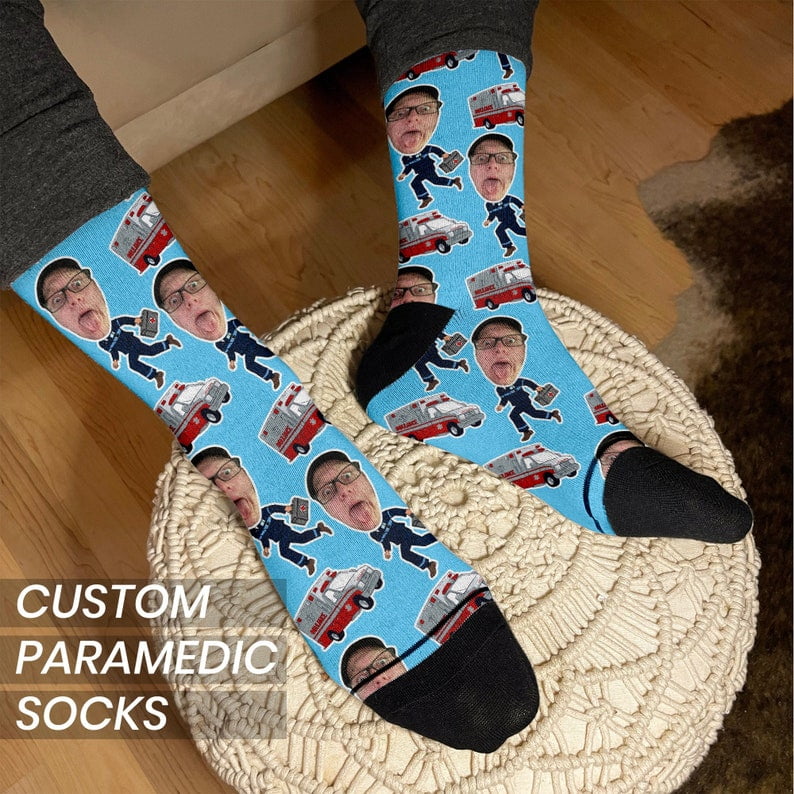 Definitely a hilarious gag gift for paramedics graduating this year, these custom socks are sure to make the recipient laugh. Just pick a sock color and send the seller a photo of the paramedic in your life and they'll make these funny socks with their face all over them.
The socks they use are reinforced at the heels and toe, comfortable and soft, and are long-lasting, so they can wear them all the time for years to come.
For a graduation gift that is both sentimental and useful, this stethoscope ID ring is sure to be appreciated. It's a nice custom item to add to their stethoscope so no one takes it by mistake.
You can customize it pretty much as you like, picking the font, color, icon, and even the texture.
For a DIY graduation gift for paramedics, get this tote bag and add small goodies like their favorite snacks, candies, coffee, or more useful things – whatever you know they'll like getting.
Everyone should own a good tactical knife especially first responders, as it might often come in handy.
Make it extra special by customizing it with their name and the logo for paramedics.
This tactical knife serves as a knife, LED light, fire starter, bottle opener, seat belt cutter, glass breaker, liner lock, and metal pocket clip. It is sturdy and well built, and having all these tools in one thing makes life easier.
Now that they have become official paramedics, they can adorn their home with this beautiful custom sign.
You can choose between black, silver, or red colors – and pick the size you want. The signs are laser engraved on gauge steel, which is light and thin, so it is easy to hang.
The sign is beautiful and any paramedic will love it, especially for graduation.
Thoughtful Graduation Gifts for Paramedics
A cool gift for a new paramedic, this tumbler is both fun and useful. It's a practical thing to have to pack her morning coffee or any drink she might like.
You can customize the text if you want to or leave it as is.
It comes with a lid, a straw, and a straw cleaner. It is double-wall insulated to keep drinks hot or cold and the design is printed on the tumbler so it won't peel off or fade. You can choose between two sizes.
A cute and definitely unique gift for paramedics, this survival kit includes everything they might need from coffee to plaster. This gift is well thought out and will surprise the paramedic in your life.
Something useful they can use every day for work, these personalized sweatshirts will make an awesome graduation gift for a paramedic. You can customize it with their name, title, and according to their company uniform policy.
The fabric is soft and thin – perfect for mild weather to keep them warm while they work.
You can choose between two colors, black and navy, and it sizes from S to 3XL
Because they probably are going to need a lot of coffee while on the job, a tumbler that will keep their drink hot (or cold) will make a perfect gift idea. You can choose from a bunch of different colors and add their name to it.
For when work is over, these custom glasses will come in handy. If they like drinking liquor, it will make a good gift. The glass is printed on both sides, with the Star Of Life on one side and "off duty save yourself" on the other. It will make a useful and fun gift at the same time.
Check out some of our other graduation gift guides here>>
Like it? Pin it for later – Graduation Gifts for Paramedics