Cinco De Mayo is a Mexican holiday that celebrates the day the Mexican Army defeated the French army in Puebla and marks the last foreign battle on North American soil.
Although it is celebrated calmly in Mexico, Cinco de Mayo is widely celebrated in the United States with parades, tacos, margaritas, and so much more.
If you are looking to plan the perfect Cinco De Mayo party for adults, then you have come to the right place. This article will give you helpful hints on celebrating Cinco De Mayo with a fun and lively party. 
Related – Fun Things to Do on Cinco de Mayo for the Whole Family
How to Plan a Cinco De Mayo Party
Cinco De Mayo Drinks
Margaritas 
First and foremost, when you are planning a Cinco De Mayo party, you must have margaritas. Margaritas are essential to a Cinco De Mayo party. Although no one quite knows the true story of how the margarita was invented or its connection to Cinco De Mayo, there are some theories. 
Daniel "Danny" Negrete was the manager of the Garci Crespo Hotel in Puebla, Mexico. In 1936, Danny created the margarita because his girlfriend, Margarita, liked to put salt in her drinks. 
Francisco "Pancho" Morales is thought to have invented the margarita in the late 1940s at his bar, Rancho La Gloria Rosarito. Apparently, he made the drink for Marjorie King. Marjorie King was an American actress who Morales liked. Margarita was the closest Spanish name to Marjorie. 
Margaret Sames was a wealthy Texas socialite who served Margarita's guests in her Acapulco vacation home. Tommy Hilton, the owner of the Hilton hotel chain, added the drink to his extensive bar menu at his hotels. 
Cinco De Mayo's association with Margaritas came about in 1971 when Mariano Martinez, a Mexican-American, invented the frozen margarita machine. Martinez took a Slurpee machine and repurposed it for margaritas. He called it "The World's First Frozen Margarita Machine!" The machine was invented in Dallas, Texas, so bars in Mexico invested in the world's first frozen margarita machine. These same bars held wild and festive Cinco De Mayo parties. Mexicans had their first taste of a frozen margarita at these parties. 
Margarita's can be made on the rocks (with ice) or frozen. Traditionally they are served with a salt or sugar rim. Although you can make margaritas with fruit and other additives, the original margarita was an effortless drink. The ingredients to a delicious yet straightforward margarita are tequila, orange liqueur, and a squeeze of lime juice. Fruit is usually added for sweetness. See some ideas here>>
Sangria
Sangria is traditionally Spanish but is widely consumed in Mexico and America on Cinco De Mayo. Sangria is made up of white wine, fruit, and sugar. You can use white or red wine when making sangria and different liquors. One recipe for a Mexican sangria to drink at your Cinco de Mayo celebration is: 
In a large jug, combine 1 bottle of Spanish red white (or whatever wine you choose), 1 cup of orange juice, 1/2 cup rum, one sliced orange, and 1-liter lemon-lime soda. Refrigerate for at least eight hours but leave it sitting longer for a more robust flavor. 
Thirty minutes prior to serving, place one cup of frozen pineapple chunks into the jug. 
Serve and enjoy! 
Cinco De Mayo Food
Nachos
Your party guests will be hungry, so make sure to have some tasty Mexican snacks and desserts. Nachos were invented in Mexico by a Mexican but for Americans. The inventor was a hotel owner who concocted nachos for his American guests. Even though they are technically considered Tex-Mex, nachos are a staple at a Cinco De Mayo celebration. See some Nachos recipes here>>
Guacamole is a great dipping sauce for nachos and is easily made at home. To make homemade guacamole, you will need avocado, lime, salt, onion, tomatoes, and your choice of seasoning.
Combine the ingredients together and blend until sufficiently mixed. Serve the guacamole with fresh, homemade salsa and queso Blanco to top off this tasty Tex-Mex dish. Homemade salsa can be made with roasted tomatoes, onion, garlic, and chili peppers. Remove the seeds and membrane from the peppers for a milder salsa. 
Churros
Your party guests might still be hungry after the nachos, so for dessert, whip up some homemade churros. Churros are a popular Mexican dessert. They can be made with simple kitchen items you probably already have at home. Here's the recipe>> 
 Churros are usually served with a chocolate dipping sauce. 
Tres Leches Cake
Another famous Mexican dessert is tres leches cake. Translating into three milk cake, this delicious cake is made with evaporated milk, condensed milk, and heavy cream. Top off your tres leches cake with fresh whipped cream and berries, and enjoy the smoothness of this popular sponge cake. See the recipe here>>
Decorations for Cinco De Mayo
Decorations at a Cinco de Mayo celebration should be colorful and cheerful. In Mexico, they decorate with bright balloons, streamers, and flowers. You can begin decorating for your party before it even starts by sending out invitations that match the theme of your party. Using cacti as a centerpiece is a unique idea to add to your celebration.
Piñata
The piñata is actually not from Mexico originally. Instead, the pinata is originally from China. Now, the piñata is the symbol for Cinco de Mayo. You can easily make a piñata at home with a balloon, newspaper, water, flour, and decorations. 
Blow up the balloon. 
Mix together one part flour and one part water in a large mixing bowl to make a paper mache paste. 
Tear up strips of newspaper and dip them into the paper mache paste. Shake off excess paste into the mixing bowl. 
Cover the balloon four layers deep in the tissue and paste. Leave the top open to insert candy/toys. Let the balloon dry for twenty-four hours. 
Pop the balloon when fully dry, decorate the piñata with tissue paper and glitter, then fill it with candy or toys. If this is a grown-up-only party, consider filling your piñata with mini bottles of liquor or wine. Remember to use small plastic airplane-sized bottles of alcohol or plastic 6 oz bottles of wine to avoid a big mess!
Maracas and more!
Maracas are Mexican instruments you can add to your Cinco De Mayo party decor. You can even make your own fun, colorful maracas by using colored tape, easter eggs, and bright plastic spoons.
Consider adding a sombrero and a Mexican hat for a fun photo opportunity.
You can also paint empty Corona beer bottles in fun colors and use them as vases. At the end of the night, your guests can each take one home as a party favor. 
Games for Cinco De Mayo
Futbol or Soccer
Besides the piñata, you can play many other Mexican party games at your Cinco De Mayo party. Futbol, also known as soccer, is a popular Mexican pastime. Set up goals in your backyard, or just one if you're playing half-court and kick around a soccer ball. Show off your soccer skills or use the game as an excuse to run off all the nachos and churros you ate! 
Mexican Train
If you have a spare set of dominoes lying around, you and your party guests can play Mexican Train. Mexican Train is a game played with dominoes similar to the American version of the game. The goal is to play all the dominoes in your hand in one or more chains. 
Mexican Loteria 
Mexican Loteria is a game similar to bingo; it is sometimes referred to as Mexican Bingo. You can buy the game or download free cards on the internet. Instead of shouting "Bingo!" when you achieve the desired pattern, you yell "Buena!".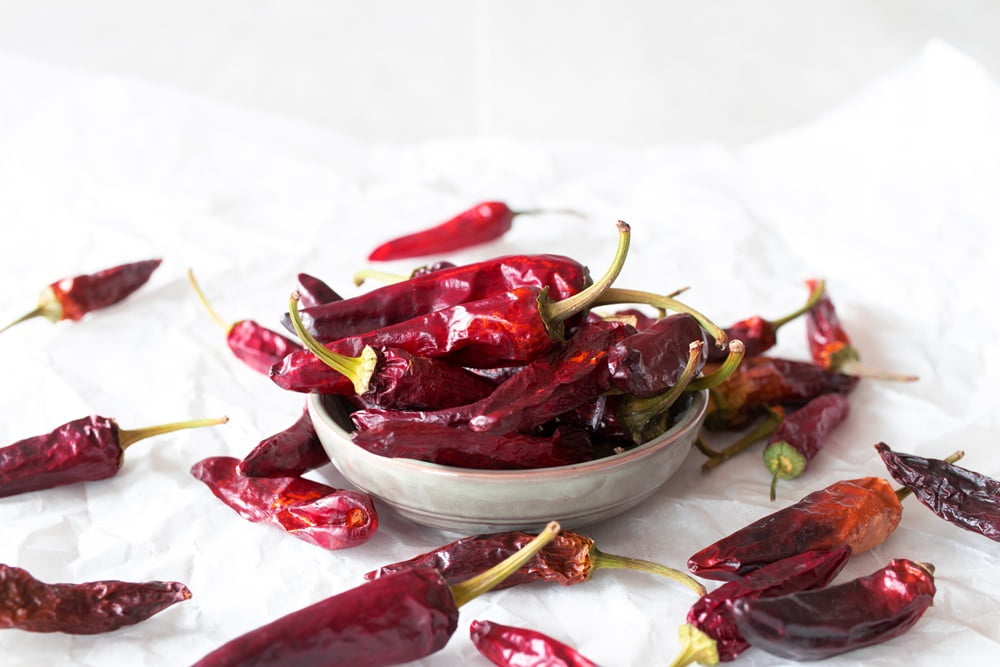 Pepper Guessing Game 
An excellent party game for adults is the pepper guessing game! Set up a table with different peppers. Do not label the peppers. To make the game even more exciting, you can blindfold the players. Every time they taste a pepper, they will have to guess what specific pepper it is. You can use bell peppers, jalapeno, and chili peppers. If you are courageous, add ghost peppers! 
Songs for Cinco de Mayo
You can't forget to add tunes to your celebration. Some songs to add to your playlist are:
Tequila by The Champs 
La Bamba by Los Lobos
Oye Como Va by Santana
Gasolina by Daddy Yankee
Como La Flor by Selena 
Bidi Bidi Bom Bom by Selena
Mambo No. 5 by Lou Vega 
Macarena by Los Del Rio
Dreaming of you by Selena 
Hot, hot, hot by Buster Pointdexter 
Conclusion
Cinco De Mayo is a fun holiday to celebrate in Mexico or in the United States with plenty of fun things to do. Planning a party for Cinco de Mayo can be a daunting task. If you have trouble thinking of ideas for your Cinco de Mayo celebration, then refer back to this list for fun and festive party ideas. 
Save it for later – Fun Cinco de Mayo Party Ideas for Adults: