Easter is celebrated each year in all Christian nations to commemorate the resurrection of Jesus after the 40 days of Lent and the Holy Week. Each country has its own unique traditions that are reflected in food throughout Easter.
From the famous English Hot Cross Buns to the symbolic Fanesca in Ecuador, they are plenty of traditional Easter dishes served around the world, each with its own significance.
When it comes to Easter food traditions around the world, they are a lot of dishes you can try out at home to celebrate the holiday. Keep on reading to discover some of the best Easter dishes and find some inspiration.
Related – 12 Fun Things To Do On Easter – Games, Activities, and Traditions
Easter Food Traditions from Europe
United Kingdom: Hot Cross Buns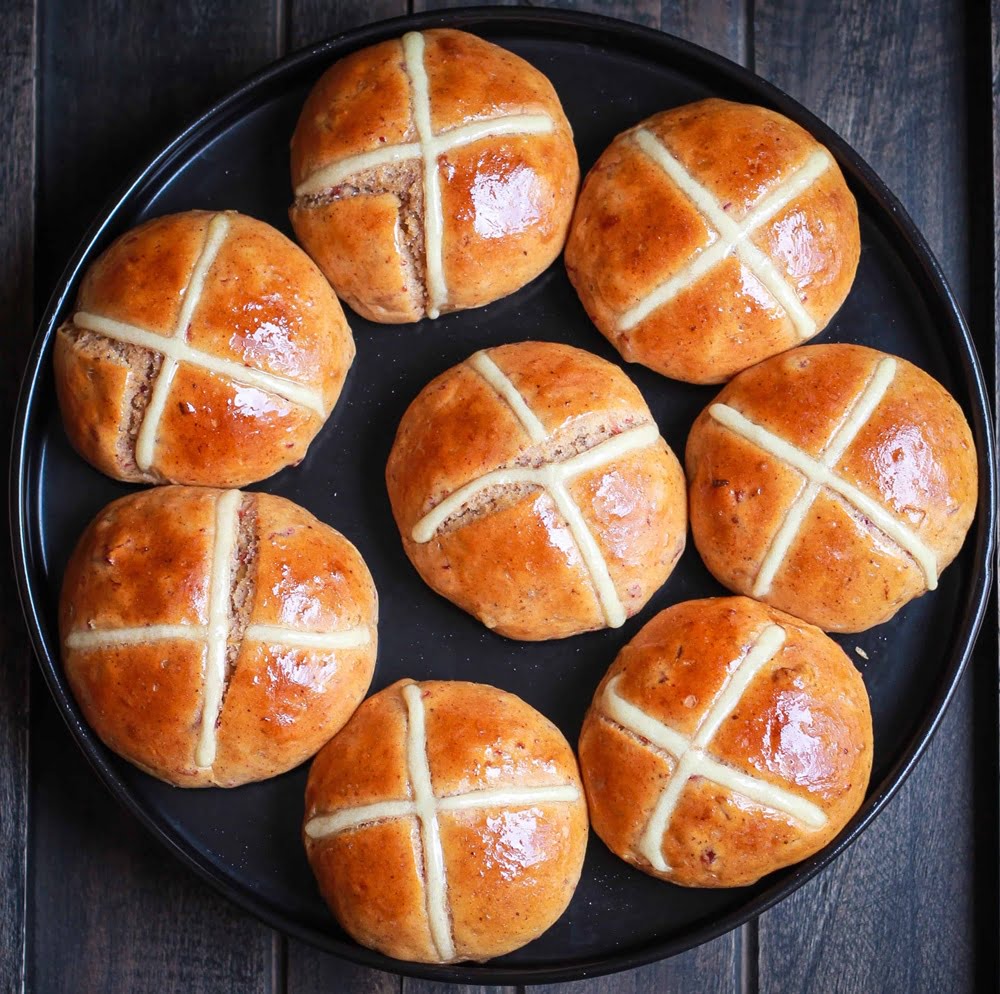 Hot Cross Buns are traditional from the UK but many people in the US bake them for Easter. They have been part of England's Easter food traditions for centuries and are typically eaten on Good Friday to mark the end of Lent.
This sweet bread is usually topped with currants and raisins – and a glazed cross is added on top to symbolize the crucifixion of Jesus.
United Kingdom: Simnel Cake
Traditionally eaten on the fourth Sunday of Lent in the United Kingdom and Ireland, Simnel Cake is a type of fruit cake with layers of Marzipan and topped with 11 marzipan balls to symbolize the 12 apostles (minus Judas).
The origin of the cake dates back to Medieval times.
France: Leg of Lamb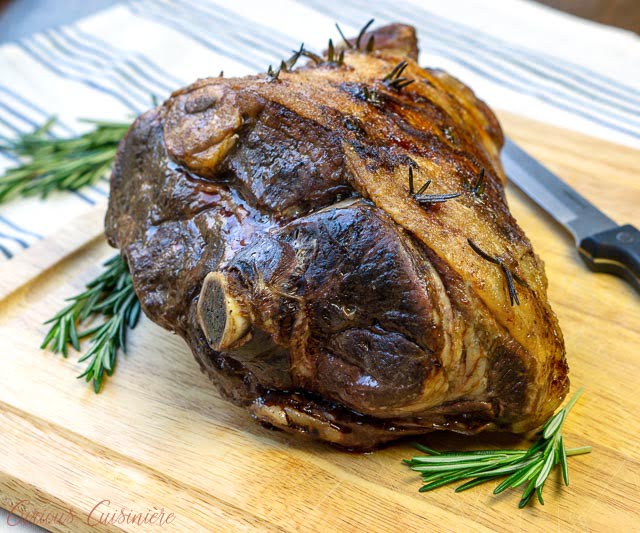 A typical Easter food tradition in France, the leg of lamb is part of a classic French Easter meal. "Le gigot d'agneau" is roasted with garlic and herbs and served with potatoes and vegetables.
Sweden: Pickled Herring
For Easter, Swedes traditionally set up a smörgåsbord, a type of buffet with a bunch of cold and hot dishes. Pickled herring is usually included and can be added to different recipes or eaten on bread with butter.
Sweden: Semlor
These tasty cardamon-spiced buns are filled with almond paste and whipped cream – and are found everywhere in Sweden during Easter.
They were traditionally eaten on Shrove Tuesday, as the last festive sweet treat before Lent, but are now enjoyed every Tuesday between Shrove Tuesday and Easter as Swedes are not so strict about Lent as before.
Russia: Pashka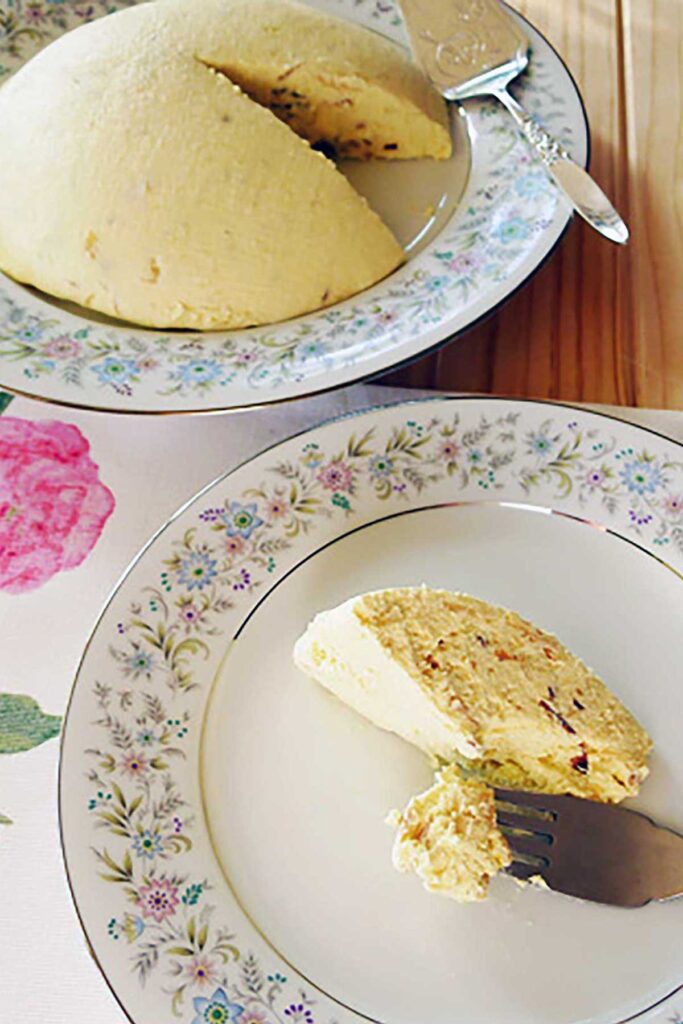 A traditional Easter dessert, Pashka, is made using cottage cheese, cream cheese, and egg custard, it's similar to a no-bake cheesecake. It is often decorated with dry fruits, jelly beans, or pineapple, and adorned with the letters XB, meaning "Christ is risen."
Russia: Kulich
A traditional Easter bread, Kulich was traditionaly blessed by a priest after the Easter service and eaten before breakfast.
Kulich is a tall sweet bread topped with glaze and sprinkles – and like Pashka is adorned with the letter XB.
Ukraine, Romania, and Serbia also make this traditional Easter food.
Finland: Mämmi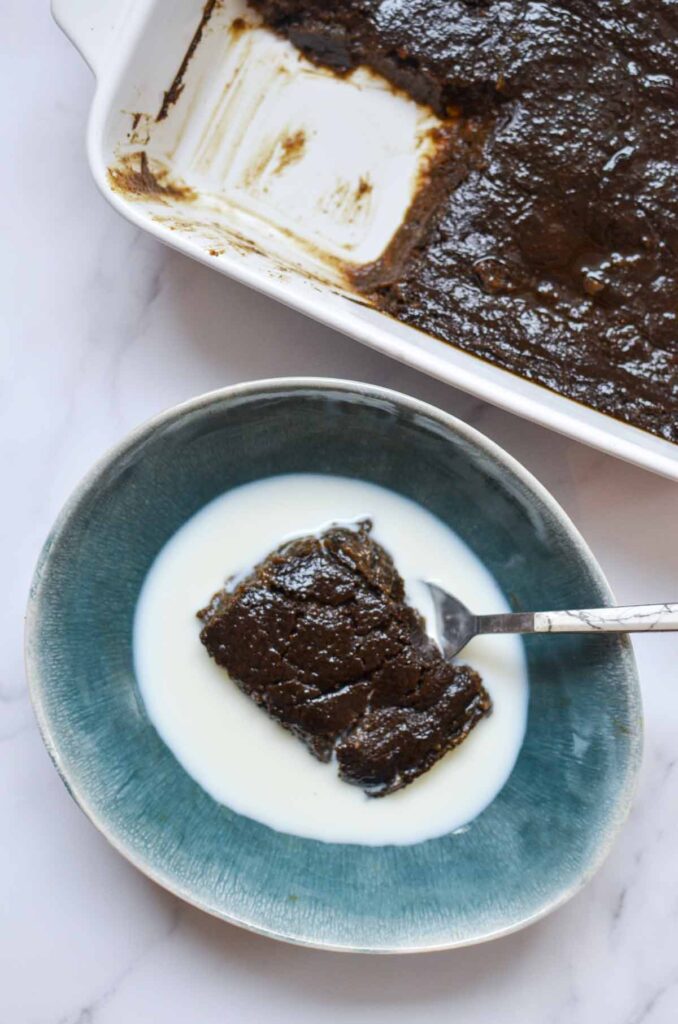 This weird-looking paste-like dessert is a typical Easter treat in Finland. Made with water, molasses, malted rye, rye flour, and Seville orange zest it is usually served cold with milk or cream. It needs to be prepared several days in advance so it can sweeten naturally before being baked.
Finland: Pulla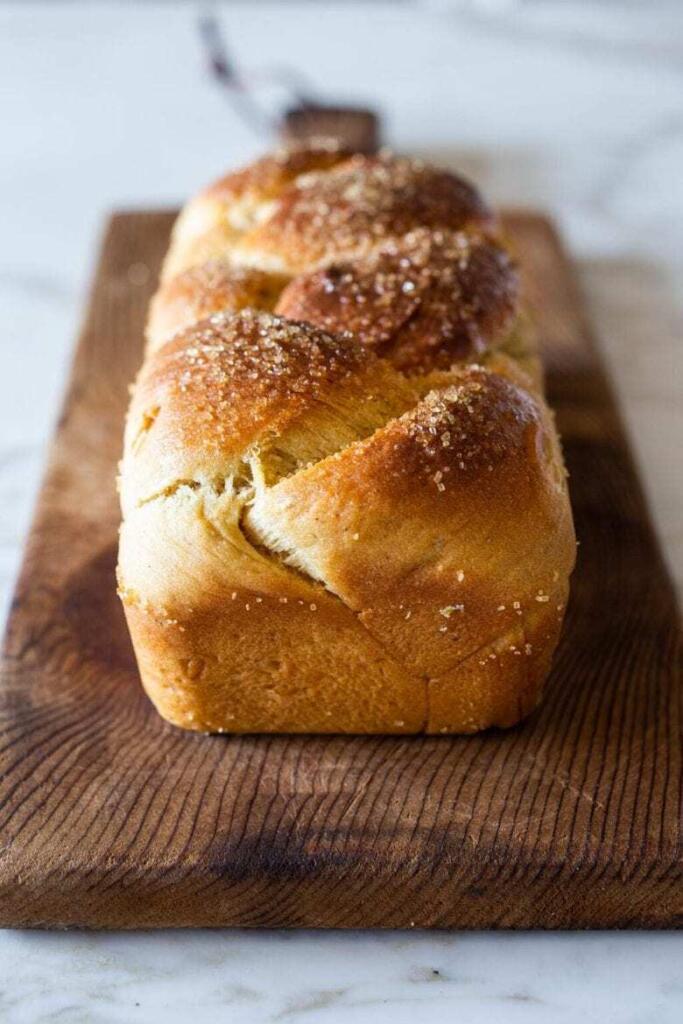 Also found around Easter in Finland, Pulla is a sweet bread, braided and flavored with cardamom. Pulla is usually eaten at breakfast or as a snack with a cup of tea or coffee.
Italy: Colomba Di Pasqua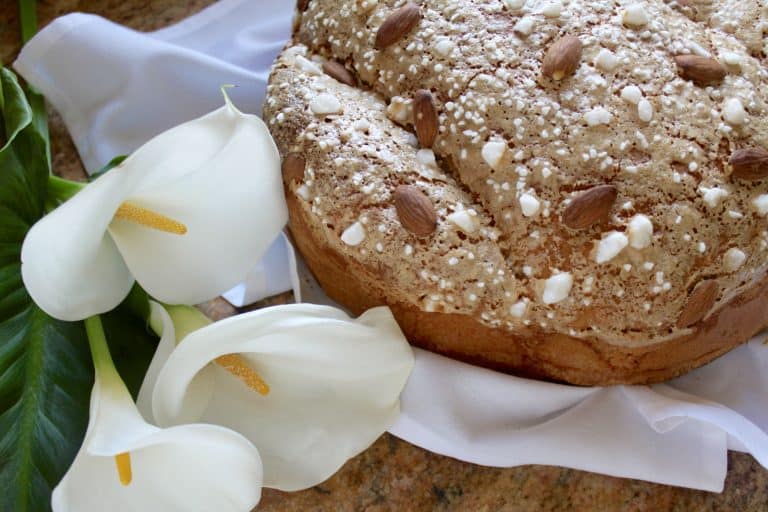 Colomba di Pascua is a typical Easter bread in Italy. Shaped like a dove, to symbolize peace, this sweet bread is filled with candied fruits and topped with almonds and pearl sugar.
Italy (Naples): Pizza Chiena
A blend between a pizza and a pie, Pizza chiena is fully part of the Easter food traditions in Naples. It is usually stuffed with cured meats, salami, and cheeses in between 2 layers of pizza dough.
The dish is known as Pizza Gain in the US and is made with ham, pepperoni, and more easily accessible cheeses.
Its origin traces back to the 17th century when it was eaten after Lent to break the fast.
Italy: Brodetto Pasquale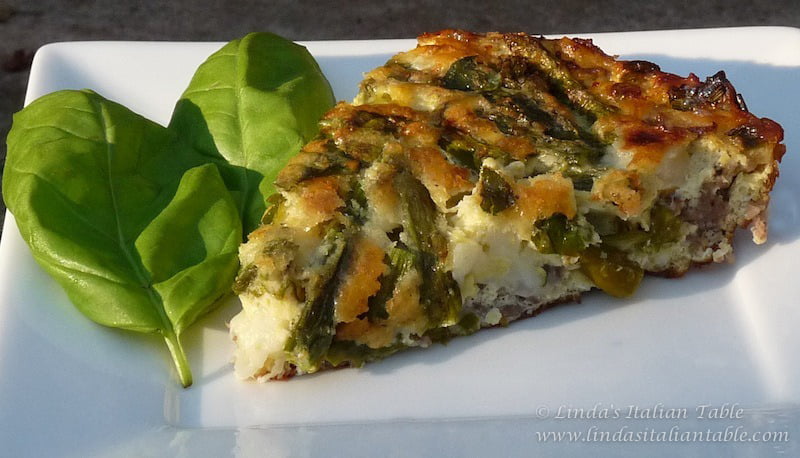 A type of frittata, Brodetto Pasquale is one of the most traditional Easter dishes in Italy. Made with eggs and lamb, foods with a high symbolic meaning, and asparagus, the dish is tasty and can be served hot or at room temperature.
Lithuania: Cepelinai
In Lithuania, Cepelinai, a type of potato dumpling, is traditionally served at Easter dinner. It is usually stuffed with meat and cheese.
Lithuania – Velykos Pyragas
Another staple food for an Easter dinner, velykos pyragas is a semi-sweet yeast bread, similar to a fruit cake, and is served with dinner. It usually also contains raisins, iced fruits, walnuts, and a cinnamon filling.
Poland: Babka Wielkanocna
Traditionally eaten on Easter Sunday in Poland, Babka Wielkanocna is a spongy yeast cake, made with rum-soaked raisins and topped with a sweet glaze. It is brought to church to be blessed by the priest.
Poland: White Borscht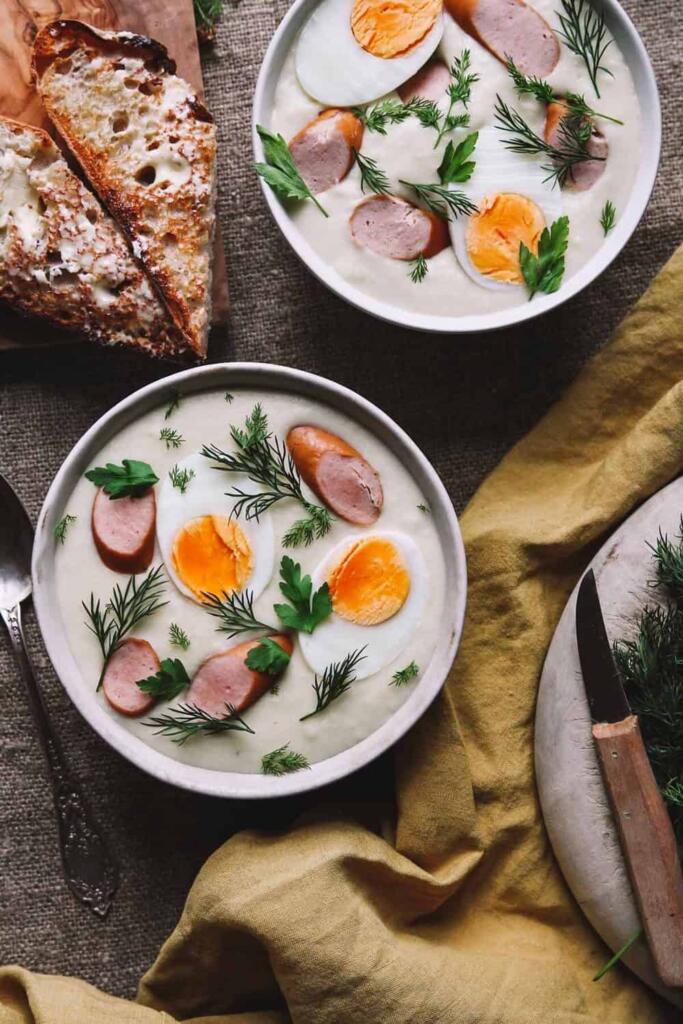 White borscht, also known as zurek, is eaten year-round in Poland but is usually a part of the Easter meal. The soup is made from soured rye flour, sausage, and hard-boiled eggs.
Poland: Mazurek
A traditional Easter dessert, Mazurek is beautifully and intricately designed with plenty of ways to decorate it. It is a type of flat cake made with sheets of short pastry and one layer of butter sponge cake with marmalade in-between – and topped with dried fruits, nuts, icing, and/or candied fruits.
Originally the cake was eaten after lent as a reward for adherence to faith and tradition – it is now eaten throughout Easter.
Austria: Roast Ham
A typical Easter lunch in Austria includes a roast ham stewed with potatoes and Sauerkraut or baked into bread dough.
Austria: Reindling
A typical cinnamon and raisin bread made for Easter with a caramelized crust, Reindling is also known as Carinthian Easter cake and takes its name from its round shape – the dough is rolled up with swirls.
It can also be made as a savory bread and eaten during the typical Easter lunch with ham, sausages, and eggs.
Greece: Tsoureki
Tsoureki is a braided sweet bread served at Easter in Greece.  Made with three strands to symbolize the Holy Trinity, it is served with hard-boiled eggs dyed in red to symbolize the blood of Christ.
Germany: Chervil Soup
Chervil soup, or kerbelsuppe in German, takes its name from the chervil herb (similar to parsley) and is typically served on Maundy Thursday – also called Green Thursday in German – hence the green color of the soup. It's often made with 7 herbs to symbolize Jesus' 7 last words on the cross.
Germany: Osterschinken Im Brotteig
The German take on the classic Easter Ham, Osterschinken Im Brotteig is a ham cooked in bread dough with an egg inside and is typically served at Easter dinner.
Spain: Rosquillas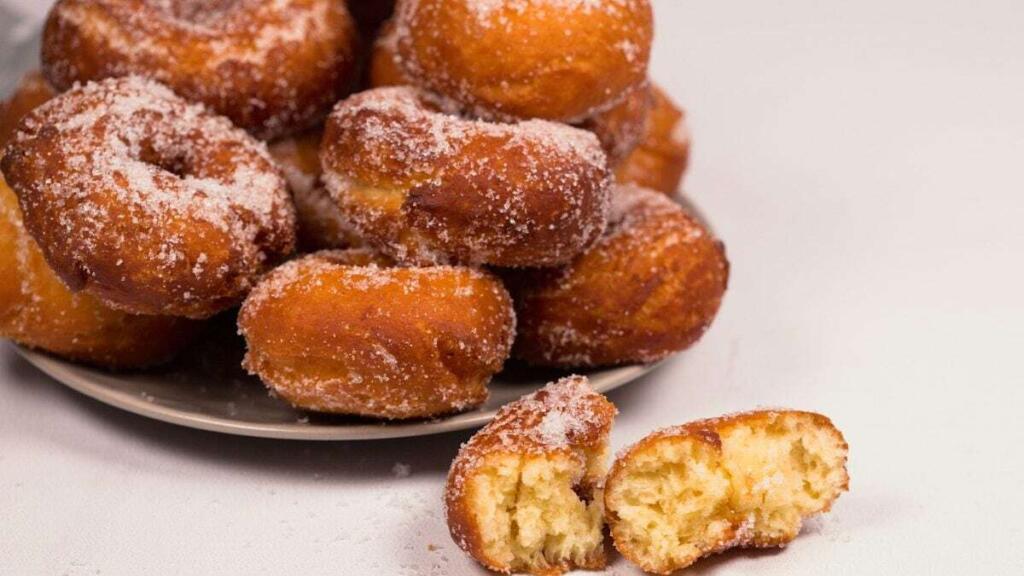 A doughnut-shaped treat, rosquillas are usually served around Easter. The texture is more cake-like as fermented flour is used instead of yeast. The topping and decoration vary, but it is usually dipped in sugar.
Slovenia and Croatia: Pinca
Pinca is a popular Easter bread from Eastern Europe eaten at the end of Lent. A cross is carved on top before it is baked.
Traditional Easter Dishes around North America
Jamaica: Bun and Cheese
A Caribbean version of the traditional Easter Hot Cross Bun brought over by the British, the traditional bread has morphed into a darker loaf, with plenty of spices and dried fruit and is typically served with cheese now.
Mexico: Capirotada
Capirotada is a type of bread pudding eaten on Good Friday in Mexico, you'll find different versions of it across the country. It's usually made from bolillo (a type of baguette) soaked in syrup infused with cinnamon and cloves and topped with nuts, dried fruits, and sprinkles.
Capirotada represents the crucifixion: the cinnamon sticks symbolize the cross, the cloves the nails, and the bread Christ's body.
Capirotada first appeared in Spain in the 15th century and had more to do with saving stale bread than Easter. It used to be a savory dish (still infused with cinnamon and cloves though) and served with tomato and onions.
United States: Baked Ham
Baked ham is a traditional Easter dish served in the US – it is usually glazed with honey and brown sugar or topped with slices of pineapple.
The tradition dates back to when people didn't have fridge, and the cured meat wasn't ready to be eaten until around Easter.
Puerto Rico: Bacalao a la Vizcaina
A typical Easter Sunday meal in Puerto Rico usually includes bacalao a la vizcaina, or codfish stew, and mofongo, fried and mashed plantain.
Originally from the Basque region in Spain, the dish has become popular in Puerto Rico and has evolved a bit. The stewed cod is prepared with potatoes, olives, and plenty of spices – and is eaten throughout Lent.
Dominican Republic: Habichuelas con Dulce
Habichuelas con Dulce, or beans with sweet, is a typical Easter treat in the Dominican Republic. Made with red beans, spices, and condensed milk, it's a type of bean pudding popular during Easter.
Easter Food Traditions Around South America
Brazil: Paçoca de Amendoim
A traditional Brazilian Easter treat that can also be found year-round, paçoca de amendoim is a type of candy made from peanut and sugar with some recipe adding cassava flour. It's one of the most popular sweets in Brazil and dates back from before colonization.
Argentina: Torta Pascualina
Tarta Pascualina, meaning "Eastertime Tart." is a savory pie filled with ricotta, hard-boiled eggs, spinach, artichoke, and parsley.
Traditionally eaten during Lent as it is meatless, the pie is made with many eggs to symbolize the resurrection of Jesus Christ.
Ecuador: Fanesca
A soup made with grains, beans, and dry salted cod (bacalao), Fanesca is traditionally served at Easter in Ecuador. The recipe varies from household to household but the idea is to use 12 different types of beans to symbolize the 12 apostles with the cod representing Jesus.
The origin of the dish is inspired by the Christian tradition of bringing grains and beans during Holy Week to imprisoned Christians under the Roman empire.
Fanesca is eaten throughout Lent and is also served at lunch on Good Friday.
Colombia: Potaje de la Vigilia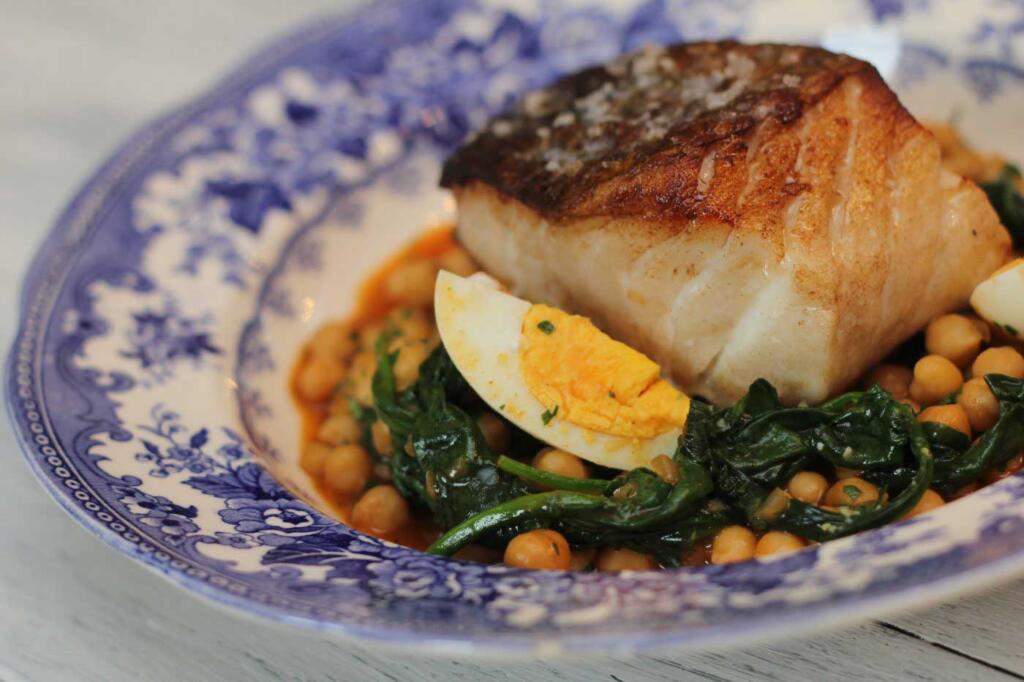 Traditionally served on Good Friday and throughout Lent in Colombia, Potaje de la Viligia, also known as fasting soup, is a stew made of codfish, spinach, and chickpeas also very popular in Spain.
Easter Food Traditions Around Asia
Lebanon: Ma'amoul
Ma'amoul are sweet cookies made around Easter in Lebanon. The dough is prepared on Good Friday, baked on Easter Sunday, and then eaten the next day.
The cookie is made of semolina without sugar to symbolize the sadness of Jesus' death, is filled with dates or figs and dry fruits, to symbolize Jesus' resurrection, and is baked in a special mold.
Traditional Easter Food Around Africa
West Africa: Jollof Rice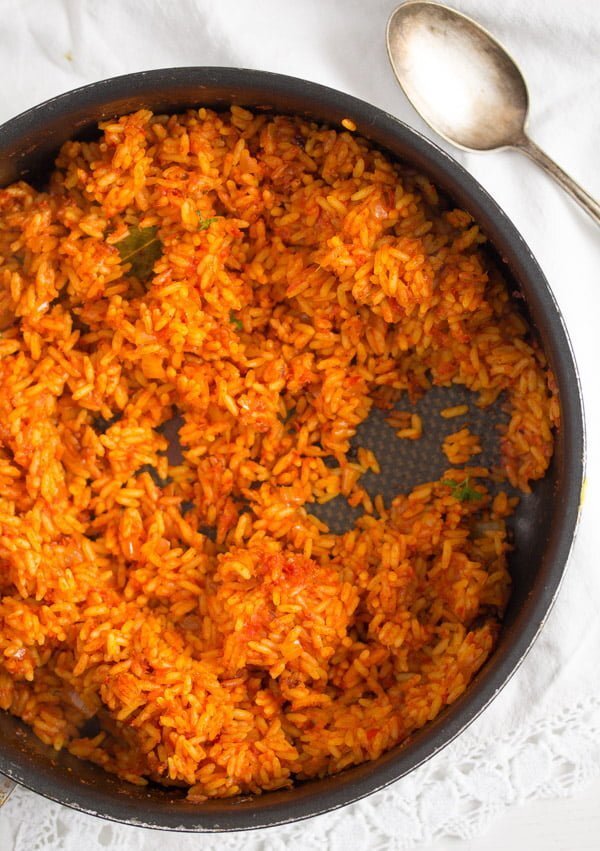 Jollof Rice is a traditional dish typically eaten in Ghana, Senegal, and Nigeria, and is always part of Easter celebrations. The rice is cooked in a vegetable and tomato-paste sauce with plenty of spices – meat or fish can also be added. The recipe will vary a bit from one region to another.
Ethiopia: Defo Dabo
Like in many cultures around the world, Ethiopia has its own version of Easter bread to be blessed by a priest and eaten on Easter Sunday: Dabo. Dabo is made with eggs, butter, milk, honey, and spices – and is often given to guests when they enter the house.
Easter food traditions around the world and their significance
As you can see from this list, some foods always come back as being typically eaten around Easter. Easter foods have a rich history and symbolism that often date back to pagan times.
After Lent, during which Christians are usually not supposed to eat any animal products, people want to celebrate the end of the fast with rich food and tasty treats.
The eggs symbolize the resurrection of Jesus – while the lamb, a sacrificial animal, represents the sacrifice made by Jesus.
Easter baskets were traditionally filled with eggs and special bread and brought to church to be blessed by the priest on Easter Sunday.
Easter bread symbolizes spring and fertility, the addition of the cross dates back to pagan ceremonies when people offered crossed bread to the goddess of Spring, also known as Eostre (after whom Easter was named).
The dove-shaped bread and dishes (often seen in Italy) symbolize peace, Christ, and spring.
Why not celebrate Easter with a special gift for your loved one? Check out our Easter gift guides and basket filler ideas.
Save on Pinterest for later: